Sep 12, 2020 07:36 AM Central
Leah Parker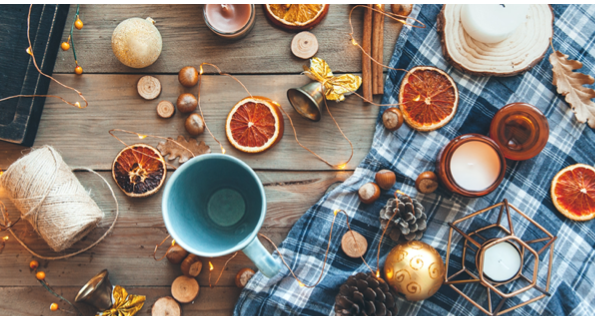 Ahhh I love fall- the changing of the leaves and crisp breeze ( well in my dreams anyways-here in the Carolinas the heat can linger a bit longer). I love all of the fall sports (even though I , myself am not a sports fan- my husband lights up the house with his hooting and hollering when his team wins or loses every year-its tradition. I love all of the holidays that come with fall- As I write this I have already pulled out my decorations.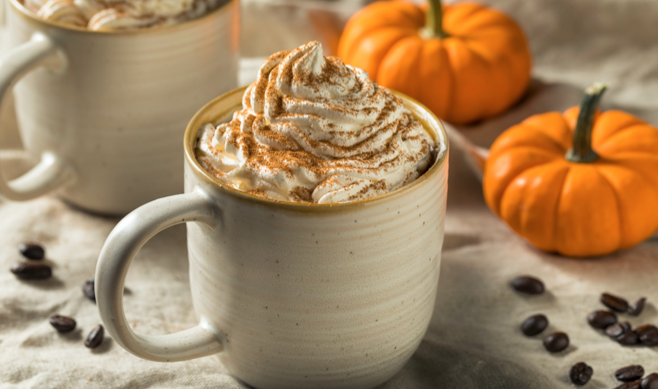 I used to love so many other things too- like the coffee with the thick pumpkin spice creamer and all the fall scented candles or plug ins. Fall didn't seem the same without going to my favorite coffee shop and grabbing that first cup of the season even if it was still warm outside. I loved going to the mall and going into that store and grabbing a bunch of those scented candles to put in my kitchen and bath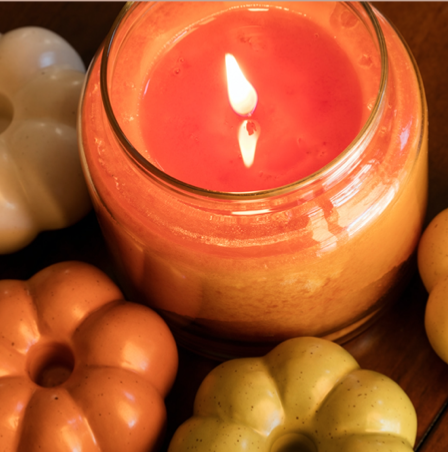 Often times those like me with HIIT and MCAS cannot tolerate the ingredients in the coffee creamers- or even the coffee itself, and as far as the candles and plug ins go= there is a whole lot of reasons why none of us should be using most of the ones sold. SO with that all being said what is a girl (or guy) to do that loves fall.
I think what I enjoy most about my coffee in the fall is I love having a nice warm drink in my hands.
So there are a couple of ideas for substitutes-MIND YOU- the tricky thing about HIIT and MCAS is that each of our bodies is so different and as result we can all react to different ingredients. So my substitutes may or may not work for you- I always suggest trying just a teeny bit if you are like me and react to foods.
Ideas to Survive Pumpkin Spice Season
Try a tea
Now I know-I know- if you love coffee like me-the thought of replacing with a tea is like "whaaa" but hear me out!
Rooibos Tea-
This is a tea great for us because it contains the antioxidant quercetin which is known to help combat histamine- read more about it here-
http://bit.ly/2w6tTJ6
Moringa Tea-
Moringa has been shown to inhibit 72% of all histamines released, making it almost as effective as the antihistamine eye medication, Ketotifen. Moringa is also high in the bioflavonoid Kaempferol, which has been shown in studies to prevent histamine release from mast cells. Moringa tea often comes in the form of a powder from the ground leaves. It pairs well with green tea, lemongrass, lemon zest, and coconut milk. You can even make a Moringa Latte: INGREDIENTS
1 Tbsp Moringa tea powder

8-10 ounces dairy-free milk

Sweetener to taste
Now if you are one of the lucky ones to tolerate coffee- I admit I am
jealous haha!
Make your own creamer
It is often the added ingredients in that yummy pumpkin spice that causes a reaction. An option is to make your own creamer. Of course you want to tweak these ideas to ingredients you tolerate. Luckily I can tolerate coconut milk and oat milk but almond milk is a no for me personally.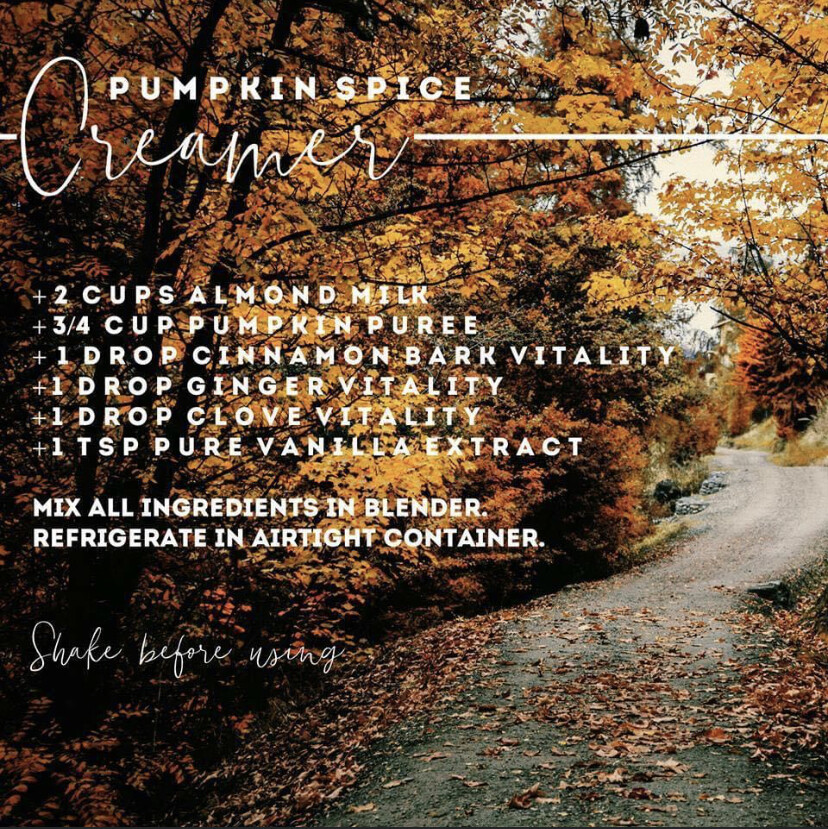 Ditch the Candles and Plug ins altogether
Trust me it will be a great decision for you and your entire family. Here is an article on the dangers hidden in these products. Dangers of Candles
Getting rid of synthetic ingredients in the home is beneficial for all the reasons mentions in the article above but like with food allergies we are all so different- Some react highly to any and all scents no matter how natural and clean they are. Instead of lighting a candle that emits a smoke- it is better to diffuse using an ultrasonic diffuser. I would only use pure essential oils where you know where the oil is sourced. I would also only use 1 or 2 drops if it is the first time using a particular oil. Often people think they are reacting to a particular oil because they are using one that is not truly pure. It is of vital importance to know the source. I have a great source I love and trust and if you want more information on that and an exclusive coupon code reply back and be sure to include the fact that you are a fellow HIIT'er or MAST'ER.
If you love learning about DIY's in action be sure to register for my free Cozy Virtual Fall Workshop where I will be going over a lot of these tips and more. Register
Here
!