Jan 19, 2022 07:18 AM Central
Leah Parker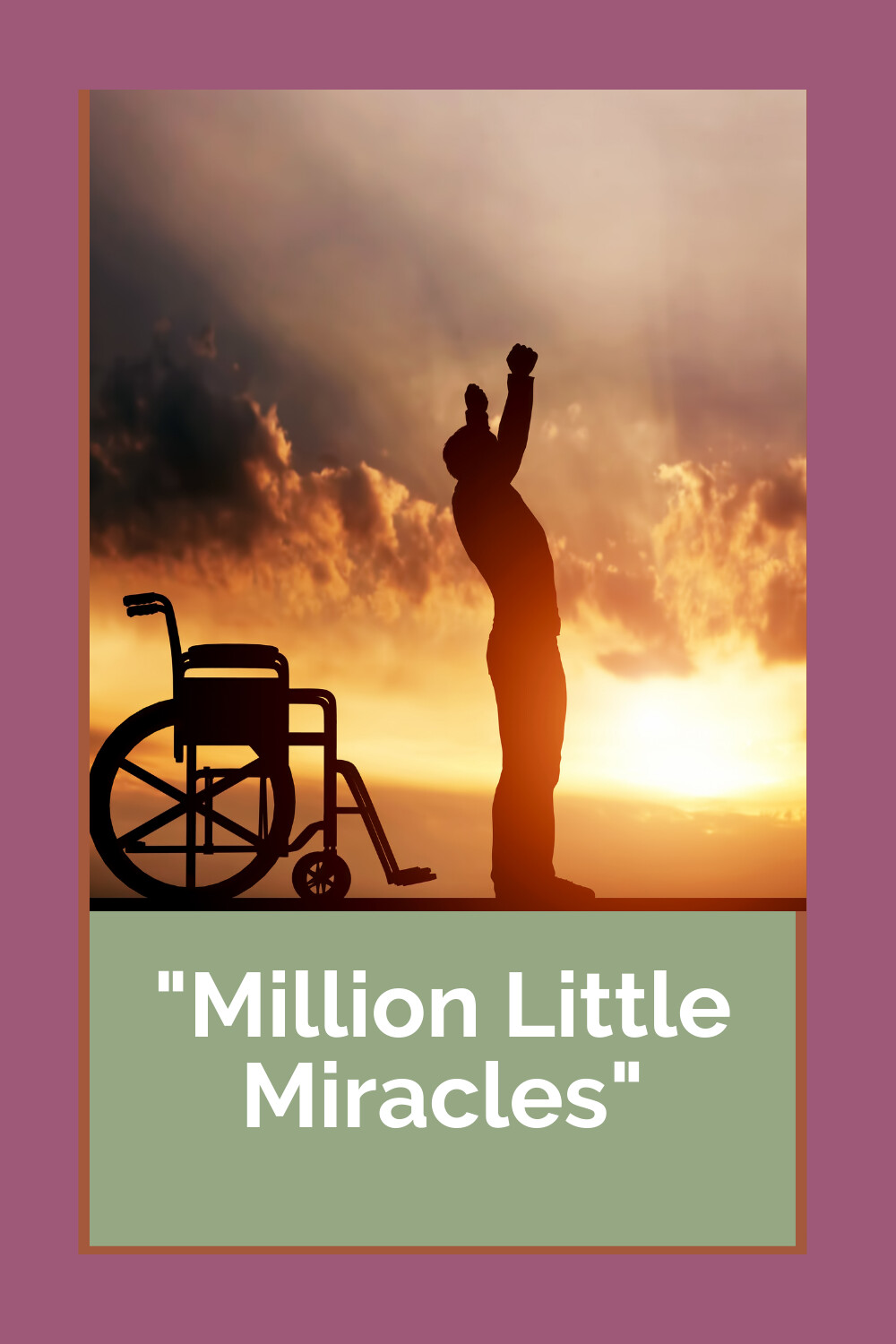 The song I chose for this week's worship Wednesday is "Million Little Miracles" by Elevation Worship and Maverick City Music.
It's funny because when I heard this song for the very first time I did not like it at all. I didn't listen to the whole song and the part I did hear just sounded kind of elementary to me or cornball-ish. The issues was really my heart was not in a place to receive what the singers were singing at the time. We all have those seasons.
I heard it again a few months later- this time I had heard a verse I had not listened to previously and it immediately caught my attention. I couldn't believe it was that song I had turned off months earlier.
I cannot tell you how many times I have looked back over my life in disbelief that I am here standing today as a fairly successful woman. There were so many miracles along the way-some big but many many small ones.
I pray this song blesses you. I would love to hear your miracle stories big and small-fell free to comment below!
All my life, I've been carried by grace
Don't ask me how 'cause I can't explain
It's nothing short of a miracle I'm here
I've got some blessings that I don't deserve
I've got some scars, but that's how you learn
It's nothing short of a miracle I'm here
I think it over and it doesn't add up
I know it comes from above
I've got miracles on miracles
A million little miracles
Miracles on miracles
Count your miracles
One, two, three, four, I can't even count 'em all
You held me steady so I wouldn't give up
You opened doors that nobody could shut
I hope I never get over what You've done
I wanna live with an open heart
I wanna live like I know who You are
I hope I never get over what You've done
It's not coincidence and it's not luck
I know it comes from above
I've got miracles on miracles
A million little miracles
Miracles on miracles
Count your miracles
One, two, three, four, I can't even count 'em all
Miracles on miracles
A million little miracles
Miracles on miracles
Count your miracles
One, two, three, four, I can't even count 'em all
I can't even, I can't even count 'em all
I can't even, I can't even count 'em all
I can't even, I can't even count 'em all
One, two, three, four, I can't even count 'em all
Yeah, I can't even count 'em all (I can't even, I can't even count 'em all)
I try and I can't keep up (I can't even, I can't even count 'em all)
Yeah, I can't even count 'em all (I can't even, I can't even count 'em all)
Count 'em (one, two, three, four, I can't even count 'em all)
Like when You healed my mother (I can't even, I can't even count 'em all)
When You redeemed my father (I can't even, I can't even count 'em all)
Even in the death of my brother (I can't even, I can't even count 'em all)
You were closer than no other (one, two, three, four, I can't even count 'em all)
Oh, You broke my chains (I can't even)
You saved my life (I can't even count 'em all)
You set me free (I can't even)
You gave me victory (I can't even count 'em all)
Oh, I can't even count 'em all (I can't even, I can't even count 'em all)
You kept my mind, Lord (I can't even, I can't even count 'em all)
You healed my body, Jesus (I can't even, I can't even count 'em all)
Oh, I can't even count 'em all (I can't even, I can't even count 'em all)
I try and I can't keep up (I can't even, I can't even count 'em all)
'Cause every day there's a new miracle (I can't even, I can't even count 'em all)
I got breath in my lungs (I can't even, I can't even count 'em all)
I got clothes on my back (I can't even, I can't even count 'em all)
My mother would say, I got food on my table
(I can't even, I can't even count 'em all)
Lord, I know that You're able (I can't even, I can't even count 'em all)
Say, I can't even (I can't even, I can't even count 'em all)
I can't even (I can't even, I can't even count 'em all)
I can't even (I can't even, I can't even count 'em all)
Too many to count (I can't even, I can't even count 'em all)
I've got miracles on miracles
A million little miracles
Miracles on miracles
Count your miracles
One, two, three, four, I can't even count 'em all
Miracles on miracles
A million little miracles
Thank you Jesus for the miracles on miracles
Count your miracles (one)
One, two, three, four, I can't even count 'em all
One, two, three, four, I can't even count 'em all
Yeah, yeah, yeah, yeah
One, two, three, four, I can't even count 'em all
Every day, there's a miracle
One, two, three, four, I can't even count 'em all
Last time, right here
One, two, three, four, I can't even count 'em all