Feb 15, 2022 07:23 PM Central
Leah Parker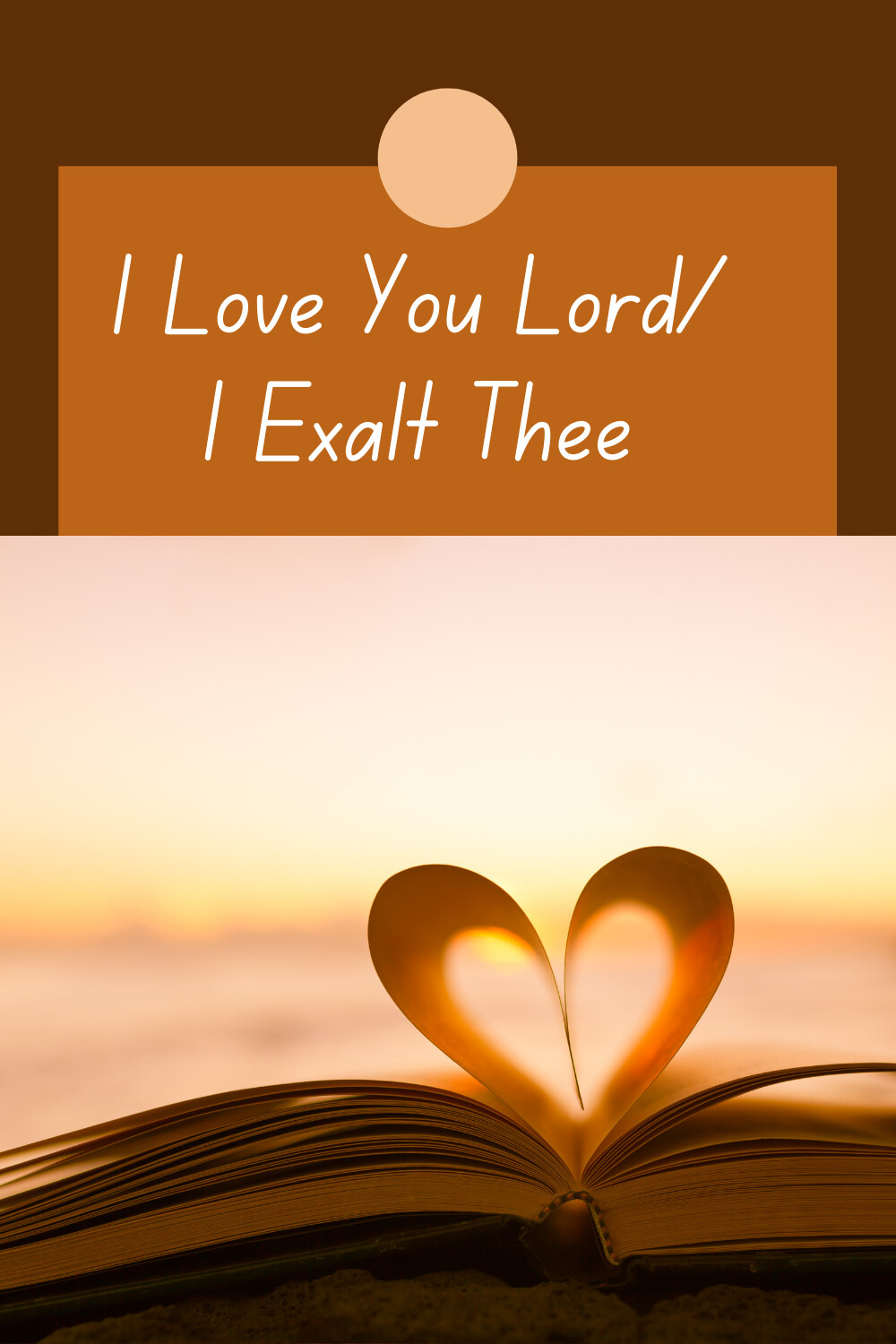 When it comes to pure simple worship there were two songs that immediately came to mind when I was thinking about the theme for this month and I was so pleased to find a lovely medley that combined them both. Like many who are my age, I grew up on these two songs and remember as a young girl singing them, not quite grasping the full meaning of them. I knew we were singing to the Lord, but these songs are pure love songs to the Father.
I just want to share a special story with "I exalt thee" quickly. In 2001 I lost my mother suddenly. Needless to say it was extremely hard on me and for many months I was very angry with the Lord. I also stopped singing which is a big deal because singing is often how I coped with things, and the fact I just didn't feel like singing should let you know how sorrowful I was feeling. Well many many months later I felt the need to sing something and I wanted to sing something "worshipful". I wasn't attending church at the time and the only song I could thing of was "I exalt thee". I really wanted a CD to sing along too. It was so long ago I couldn't just go download a song like we can today, so I had to actually go to a music store that sold CD's. So many of the gospel songs at the time were fast (think Kirk Franklin and "STOMP") I just really wanted to sing "I exalt thee" for some reason. Well I finally found a CD by an artist I had never heard of at the time. Israel and the New Breed. On this CD was the song I was looking for " I Exalt Thee". I was able to take that CD home and sing that song at the top of my lungs- it was so therapeutic. But you know what ended up being on that same CD? Songs with titles like "Trading My Sorrows" and "New Season" "and "Your Latter Will Be Greater".
I went into that store looking for a CD with the song "I Exalt Thee" because It was the only song I could think of, but then the LORD used that entire CD to help me in my darkest days- in the middle of the night I would play that CD and hear the words "I'm trading my sorrow-I'm trading my pain-I'm laying it down for the joy of the Lord". Over the following several months I my grief started to lift.
I pray this medley blesses you this week!
And I lift my voice
To worship You
Oh, my soul, rejoice!
Take joy my King
In what You hear
Let it be a sweet, sweet sound
In Your ear
And I lift my voice
(And I lift my voice)
To worship You
(To worship You)
Oh, my soul, rejoice!
(Oh, my soul)
Take joy my King
(Take joy my King)
In what You hear
(In what You hear)
Let it be a sweet, sweet sound
(Let it be a sweet sound)
In Your ear
For Thou, o Lord, art high above all the earth
Thou art exalted far above all gods
For Thou, o Lord, art high above all the earth
Thou art exalted far above all gods
I exalt Thee, I exalt Thee
I exalt Thee, o Lord
I exalt Thee, I exalt Thee
I exalt Thee, o Lord
For Thou, o Lord, art high above all the earth
Thou art exalted far above all gods
For Thou, o Lord, art high above all the earth
Thou art exalted far above all gods
I exalt Thee, I exalt Thee
I exalt Thee, o Lord
I exalt Thee, I exalt Thee
I exalt Thee, o Lord
We exalt Thee, we exalt Thee
We exalt Thee, o Lord
We exalt Thee, we exalt Thee
We exalt Thee, o Lord
Oh with all we have
And with all we are
We have come so far
To lift Your name
Lift Your name on high, Jesus
Cause it's all about You, oh Jesus
Oh it's all about You - oh yeah yeah yeah
And this love, this song, this praise
Is what we bring to You
We exalt Thee, we exalt Thee
We exalt Thee, o Lord
We exalt Thee, we exalt Thee
We exalt Thee
We exalt Thee, we exalt Thee
We exalt Thee, o Lord