Feb 2, 2022 06:54 AM Central
Leah Parker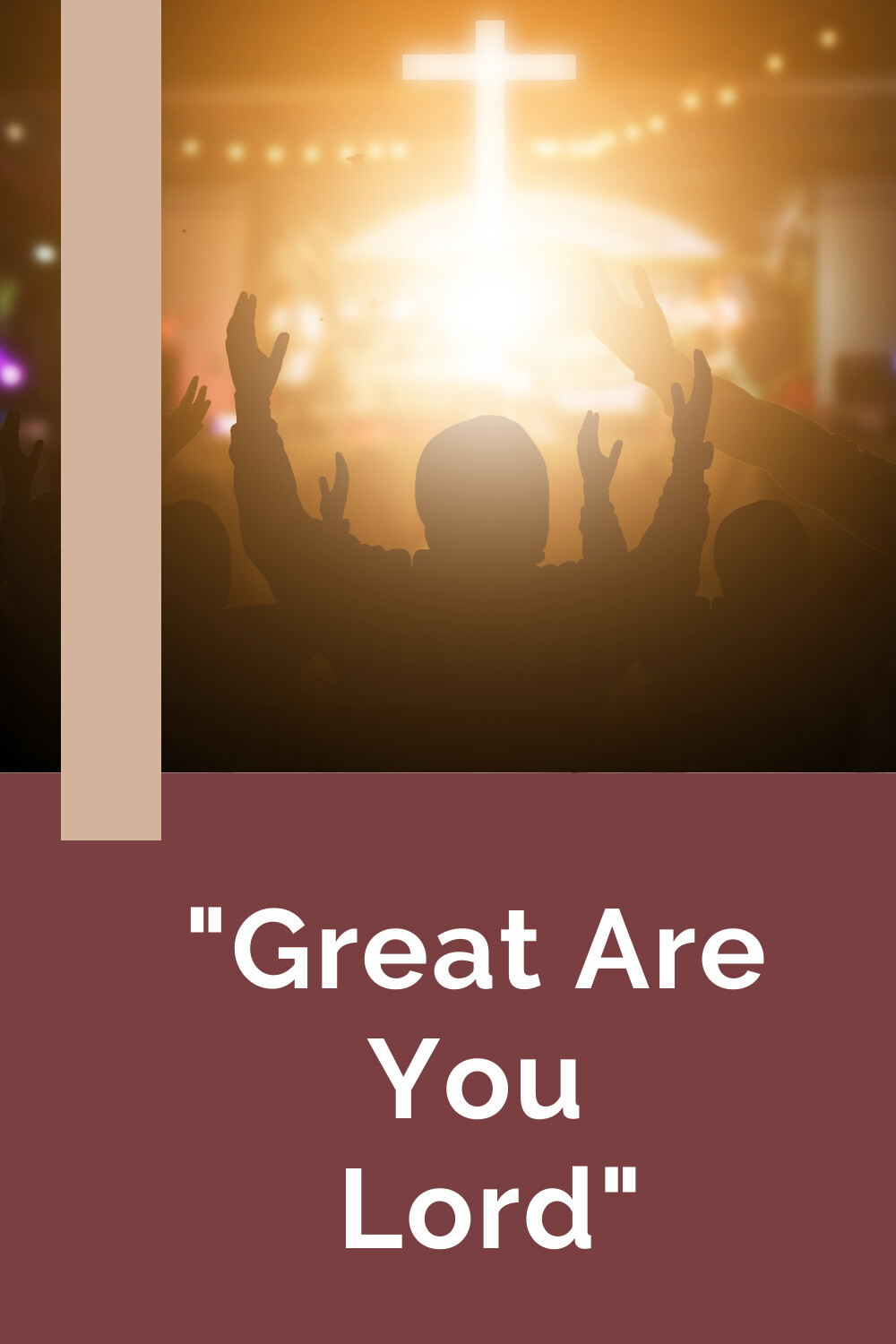 For the month of February I thought I would pick very special songs for my Worship Wednesday selections. This is a month filled with the talk of love. So how fitting would it be to choose songs dedicated to our pure love for the Father. Not asking for anything- just pure worship to Him as our worship is the one thing He cannot give Himself. He loves our worship to Him.
The first song for this month that I chose is "Great Are You Lord" by All Sons & Daughters. This song is a love song to the Father-I love the harmonies-its just so beautiful.
You give life, You are love
You bring light to the darkness
You give hope, You restore
Every heart that is broken
And great are You, Lord
It's Your breath in our lungs
So we pour out our praise
We pour out our praise
It's Your breath in our lungs
So we pour out our praise to You only
You give life, You are love
You bring light to the darkness
You give hope, You restore (You restore)
Every heart that is broken
Great are You, Lord
It's Your breath in our lungs
So we pour out our praise
We pour out our praise
It's Your breath in our lungs
So we pour out our praise to You only
It's Your breath in our lungs
So we pour out our praise
We pour out our praise
It's Your breath in our lungs
So we pour out our praise to You only
And all the earth will shout Your praise
Our hearts will cry, these bones will sing
Great are You, Lord
And all the earth will shout Your praise
Our hearts will cry, these bones will sing
Great are You, Lord
And all the earth will shout Your praise
Our hearts will cry, these bones will sing
Great are You, Lord
It's Your breath in our lungs
So we pour out our praise
We pour out our praise
It's Your breath in our lungs
So we pour out our praise to You only
It's Your breath in our lungs
So we pour out our praise
We pour out our praise
It's Your breath in our lungs
So we pour out our praise to You only